"Preparation, planning, patience and the right environment are all vital ingredients for the well being and success of these elite athletes."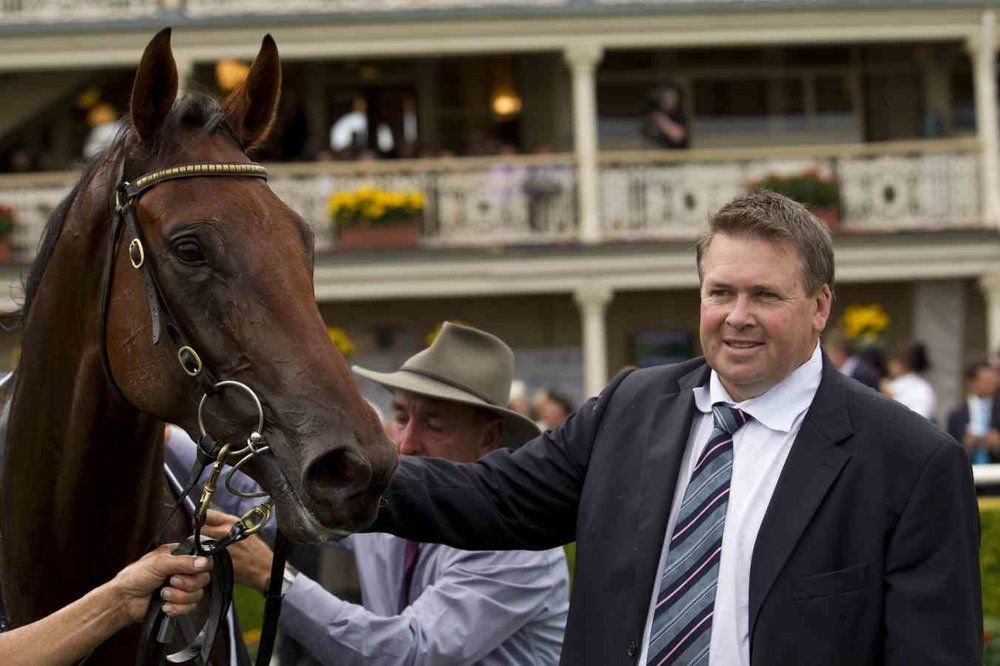 ETHIOPIA | GR 1 ATC DERBY
GONDOKORO | GR 1 QUEENSLAND OAKS
CEDARBERG | GR 1ATC BMW STAKES
ARAPAHO MISS | GR 1 VICTORIAN OAKS
CANDY VALE | GR 2 MVRC SUNLINE STAKES
THONG CLASSIC | GR 2 MVRC GOLD CUP
UTILITY | GR 3 MRC ECLIPSE STAKES
THONG CLASSIC | GR 3 MRC EASTER CUP
Pat Carey is a prominent Group 1 winning trainer, he began working with Melbourne Cup winning trainer John Meagher from the age of 12 and has been an important part of the racing industry ever since.
Pat gained enormous experience in all varied aspects of the racing industry whilst with John. This included stints with Dave O'Sullivan, who at the time, was a leading trainer in New Zealand and is still a prominent racing family. Pat also worked alongside Melbourne Trainer Mike Moroney and also Hong Kong Trainer Paul O'Sullivan.
During his time with John the major impact on Pat's racing life was when he was commissioned by Lloyd Williams, prominent racing enthusiast who was also a major owner for John at the time. Pat had the responsibility of specing horses in England, Ireland and France that Lloyd had chosen and he will be forever grateful to Lloyd for trusting him with this enormous opportunity and also for this amazing experience where he learned so much both personally and professionally. He will always be thankful for the opportunity to travel and visit some of the most prominent stables throughout England, Ireland and France.
This resulted in the purchase of a number of horses including Nayrizi and Drought. Lloyd Williams was the pioneer of importing racehorses into Australia. This is now a common practice, not only to buy horses, but also many European trainers now specifically come to Melbourne to compete in all the major races over our Spring Carnival,  with a view of winning the elusive Melbourne Cup among other major races.
Pat also travelled to Hong Kong, Korea and other destinations for prominent Bloodstock Agent Bryan Muschialli on numerous occasions. Bryan was a founding client and is still a current client of ours through his family, sharing in the ownership of 3 horses at our Epsom Lodge training complex.
Patrick Carey Racing has built up a strong team and a loyal client base. Having a hands on approach enables us to ensure all our clients are included, and are an integral part of the training program of their horse.
In 1989 Pat married Cheryl who is John's sister. Later in 1989 and with John moving to Flemington, Pat believed it was time to take out his own Trainers License. Together they invested in their own training facility at Epsom located in Mordialloc. During his time at Epsom Pat enjoyed fruitful success with horses such as Maggies Day, Scorch The Turf, Wilkinson and more particularly King Spirit who won his first first of two race down the Straight Six at Flemington which included a stakes race when he ran an unlucky fourth, beaten a length in the Sires Produce. He was then promptly sold to Hong Kong and raced as Helene Star, a hugely successful horse winning the Hong Kong Bowl and went on to become Hong Kong Horse of the Year.
Following the closure of the Epsom Training Facility, Pat trained at Flemington for a while before leasing Huntly Lodge from John, when John decided to go to Singapore to train. He enjoyed good success whilst training at Huntly Lodge and produced horses such as Thong Classic,  winner of the Moonee Valley Cup and was also his first ever runner in the race that stops a nation, The Melbourne Cup, He also had success with Varsilayos (Ballarat Cup), Mango Daiquiri (unlucky 4th in the Crown Oaks beaten a half length) and favourites such as Trifold, Camp Kalani, and Kelthorpe.
In 2005 Pat and Cheryl decided it was time to move on from a leasing situation and purchased their own property, choosing Mornington as the ideal Training Centre to complement Pat's Training Style. Epsom Lodge Training Complex, is a private stable, situated 200 metres from the race course. With three children, Mark, Mandy and Shaun along with Cheryl who is Pat's right hand lady and Racing Manager along with Cheryl's brother Paul the PG Carey Racing Team is a real family affair.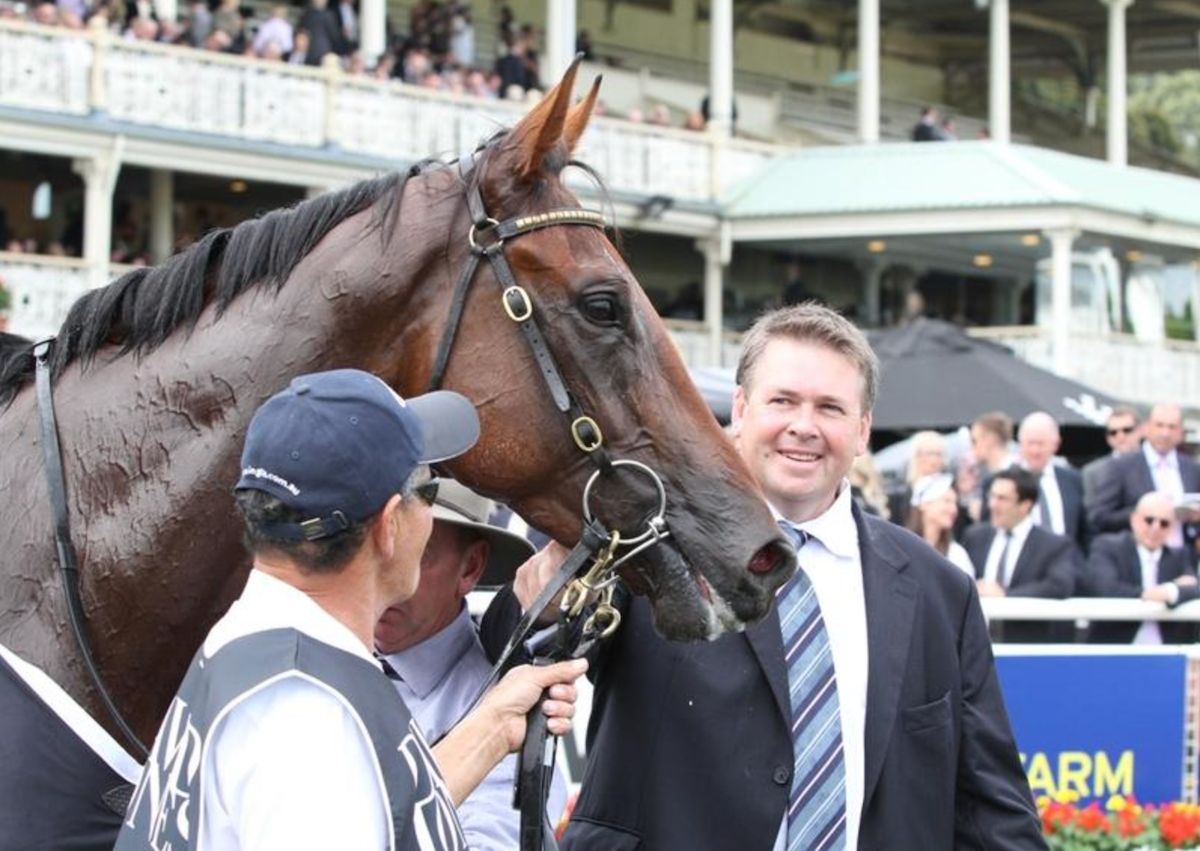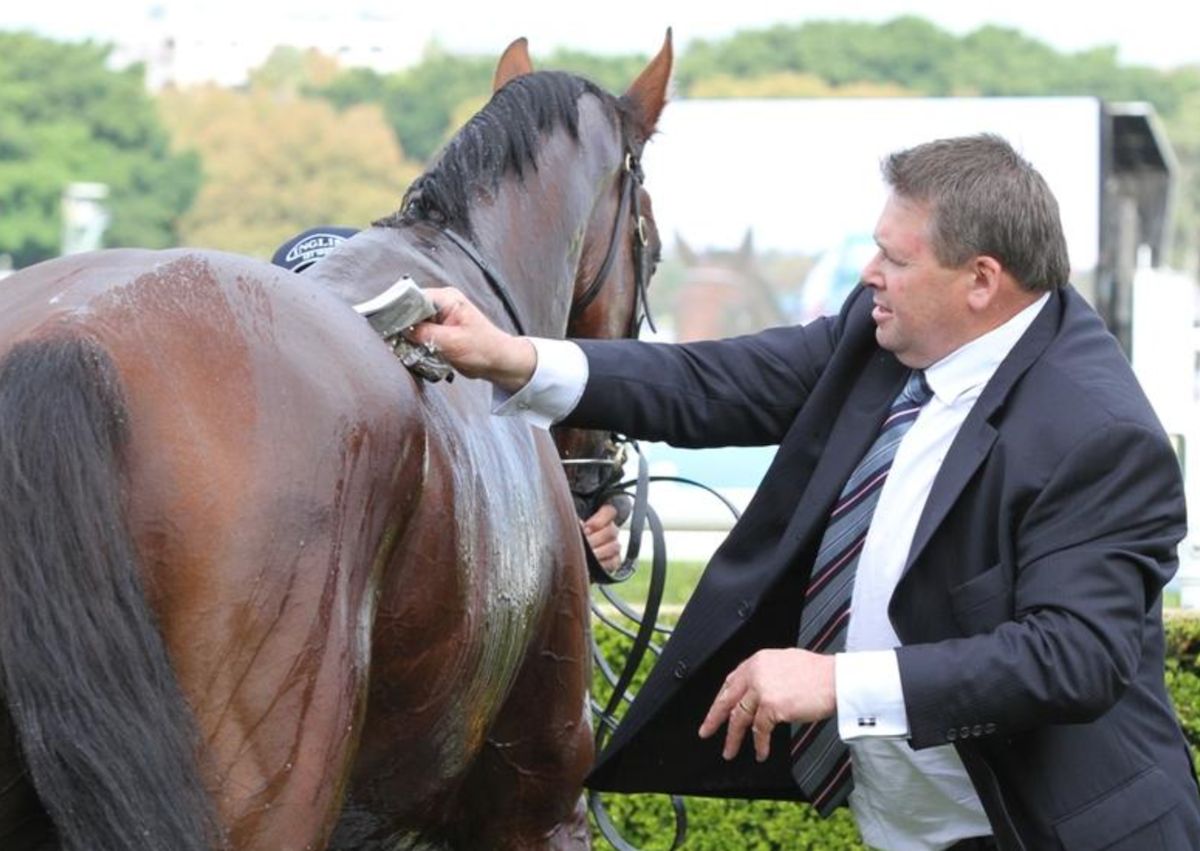 In the short time Pat has been training at Mornington the stable has enjoyed great success with a win during the 2007 Melbourne Cup Carnival snapping up their first Group 1. Winning the Oaks with Arapaho Miss and also running fourth with Royale Harmony. The stable has enjoyed many other metropolitan and provincial wins along the way with horses such as Candyvale, Pretty Penny, Utility, Attrtion, Arazamataz and Courtney and more recently horses like Cedarberg, Our Serena, Dame Claire, AJC Derby winner Ethiopoa who ran 7th in last years Melbourne Cup and also Gondokoro Brisbane Oaks Winner.
The success of the Club, the tier 1 training facility and the redevelopment plans, all were contributing factors in the decision to make the move to Mornington, not to mention the idyllic surrounds and beach access for the horses and all that Mornington has to offer both personally and professionally.
From a Lifestyle point of view The Carey's have a saying "seaside village atmosphere, boutique restaurants with City access."
Pat is well respected within the Industry, among owners and peers alike. Attending regular Industry meetings and is an integral part of the Australian Trainers Association, also helping mould the careers of apprentices Lucas Dowson, Sally Wynne, Tommy Campbell and more recently a special association with Rhys McLeod and also Perth Apprentice Aaron Mitchell all of whom are considered to be part of their family. The stable also has a good association and friendship with other senior jockeys including, Steven King, Damien Lane, Corey Brown, Brett Prebble, and also Peter Mertens just to name a few, all of whom are visitors to our home and most are current riders for our team of horses.
Above all, Patrick Carey has the confidence, resources and the back up of a personal support team that he knows will ensure ongoing success in the future for both horse and clients.
The team at Pat Carey Racing welcome you to get in touch.
3 Albany Way
Mornington VIC 3931
Australia