Keep up to date with the latest news from Pat Carey Racing. You can also stay connected via social media.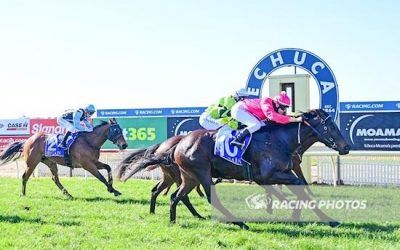 Pat Carey Racing ended the season and started the new season on a high with a winner at Pakenham last Saturday and Echuca on Monday. Magic Pippa was ultra impressive at Pakenham on Saturday and under the guidance of stable apprentice Celine Gaudray, Magic Pippa was...
The team at Pat Carey Racing welcome you to get in touch.
3 Albany Way
Mornington VIC 3931
Australia