Boss Tweed
---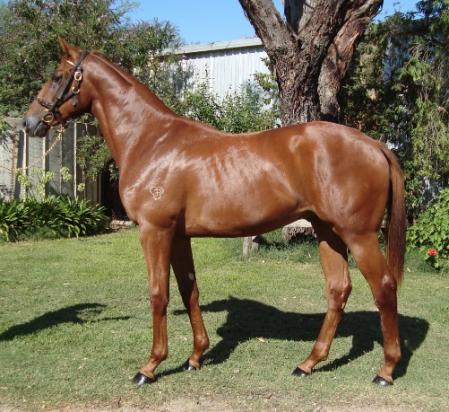 Sire: Street Boss
Dam: Salonika
Colour: Chestnut
Gender: Gelding
Age: 4 year old
Foaled: Sep 11th, 2014
Country: Australia
---
Owners
Mrs C A Carey, I I Antic, B J Corcoran, D P Gatt, Miss J J Faulds, P G Philips, G J Poidevin, W J Poll, T F Ryan, C H Trenchard, S R Shore, Mrs J Shore, K M Shore, Mrs P Shore, R W Shore, Mrs M Duckworth & J W Shore Boysdayout (Mgr: Miss D Rowe) Pro Tour Racing (Mgr: C J Allen-Ankins)
---
Career Record: 15-1-2-1
Prizemoney

$51,375.00

Wins

6.7 %

Place

20.0 %
---
Pedigree
CHESTNUT COLT (AUS)

Foaled 11th September 2014

---

| | | | |
| --- | --- | --- | --- |
| Sire | Street Cry | Machiavellian | Mr. Prospector |
| STREET BOSS (USA) | | Helen Street | Troy |
| 2004 | Blushing Ogygian | Ogygian | Damascus |
| | | Fruhlingshochzeit | Blushing Groom |
| Dam | Galileo | Sadler's Wells | Northern Dancer |
| SALONIKA (AUS) | | Urban Sea | Miswaki |
| 2005 | Saloon | Salieri | Accipiter |
| | | Fetoon | Persian Bold |

---

STREET BOSS (USA) (Chestnut 2004-Stud 2009). 7 wins to 7f, Del Mar Bing Crosby H., Gr.1. Sire of 329 rnrs, 220 wnrs, 21 SW, inc. The Quarterback (VRC Newmarket H., Gr.1), Danza, Capo Bastone, Cathryn Sophia, Holy Boss, Petits Filous, Metaboss, Scarlet Billows, Thiamandi, Balk, Bebhinn, Get Rhythm, Bench Warrant, Highway Boss, Long Hot Summer, Soul Driver, On the Backstreets, Silvertonguedtommy, Bosco, Boss Barney's Babe, Street Gem, etc.

1st dam

SALONIKA, by Galileo. Placed in Aust. This is her second foal. Her first foal is unraced.

2nd dam

SALOON, by Salieri. Unraced. Sister to MARKHAM, half-sister to Hospitable (dam of FUBU, PAVLOVA). Dam of 8 foals, 7 to race, 5 winners, inc:-

Gino's Shout. 6 wins from 1300m to 1800m, VRC Interactive P.

Gino's Whisper. 5 wins from 1200m to 1600m, 2d MRC Betfair H.

Candy Cores. 2 wins at 1100m, 3d MRC Hialeah H. Producer.

Bugle Calls. Winner at 1250m, 2d MVRC Adapt Australia H. Producer.

Swinging Doors. 6 wins to 1200m in Aust.

Laurentina. Unraced. Dam of-

Via Laurentina (Stratum). Winner at 1200m, A$122,800, WATC Westspeed H., 2d WATC Champion Fillies S., Gr.3, Burgess Queen S., L, Westspeed 3YO H., Rentokil Pest in the West H.

Bellantina. 9 wins to 1200m, A$121,947, BRC St Margaret's Girls School H., 3d MVRC Slater & Gordon Lawyers H.

Foreigner. 2 wins at 1200m, 1400m to 2015-16 in Aust.

3rd dam

FETOON, by Persian Bold. Placed at 2 in GB. Half-sister to Divina Mia (dam of ANTEDILUVIAN). Dam of 4 foals, 3 to race, all winners, inc:-

MARKHAM (Salieri). 4 wins from 1600m to 2500m, A$452,180, South Australian Derby, Gr.1, SAJC Veuve Clicquot S., L, 3d VRC Melbourne Cup, Gr.1, Pura Milk H., 4th VATC Caulfield Cup, Gr.1.

Hospitable (Luskin Star). Winner at 1100m, A$81,940, 2d VRC Let's Elope S., L, VATC WW Cockram S., L, MVRC Royal Hong Kong Jockey Club Trophy H., VATC Lowland H., 3d VATC Blue Diamond Prelude, Gr.3, WW Cockram S., L, MVRC Moonee Valley Tabaret H., Canny Lass H., VRC Rancho Ruler H., MVRC Super VOBIS H., VATC Mistress Anne H., Api H, 4th VRC Bloodhorse Breeders' P., Gr.2, MVRC William Crockett S., L, Silver Jubilee S., L. Dam of-

FUBU (Last Tycoon). 3 wins from 1300m to 1800m, A$750,100, VATC Autumn Classic, Gr.2, Guineas Prelude, Gr.3, QTC Queensland Day H., 2d VATC Eat Well Live Well Cup, Gr.1, Caulfield Guineas, Gr.1, 3d MVRC Alister Clark S., Gr.2, VATC Zeditave S., L, 4th VRC Australian Guineas, Gr.1. Sire.

PAVLOVA (Singspiel). 2 wins at 1650m, 2050m, A$102,650, MVRC JRA Cup, L, 2d MRC Ken King Thoroughbreds Cup H., 3d MVRC Fisher & Paykel H., 4th Queensland Oaks, Gr.1. Producer.

4th dam

Hardihostess, by Be My Guest. 2 wins at 2, York Knavesmire H., 3d Lingfield Oaks Trial S., Gr.3, Goodwood Lupe S., L. Half-sister to SHIRLEY HEIGHTS, In Perpetuity (dam of BARON FERDINAND, LOVE EVERLASTING), Bempton (dam of GULL NOOK, BANKET, MR PINTIPS), Millieme (dam of MYTH TO REALITY). Dam of 10 named foals, 6 to race, 2 winners, inc:-

Impetuous Air. 4 wins-2 at 2-at 7f in GB, Norway and Sweden, Ovrevoll Peugeot Pokallop, Taby Vinterfavoriternas Pris, 4th Sandown Milcars Star S., L. Producer.

Divina Mia. Winner at 2, Kempton Wigan S., 3d Sandown Riverdance Amateur Limited S. Dam of-

ANTEDILUVIAN (Air Express). 3 wins-1 at 2-from 7f to 8¼f, Sandown Distaff S., L. Producer.

Friend for Life. Unplaced. Dam of-

Averami. Winner at 7f in GB. Dam of-

SIDE GLANCE (Passing Glance). 8 wins-1 at 2-from 1200m to 2000m, £300,401, US$293,115, A$868,500, S$60,000, HK$726,000, 3,725,050Dhs, VRC LKS Mackinnon S., Gr.1, Epsom Diomed S., Gr.3, Salisbury Sovereign S., Gr.3, Ascot Paradise S., L, Windsor Royal Windsor S., L, Ascot Totescoop6 H., Chester Totescoop6 H., Newmarket Express Coffee Cars 2YO S., 2d Newmarket Joel S., Gr.2, York Strensall S., Gr.3, Ascot Challenge Cup, 3d Royal Ascot Queen Anne S., Gr.1, Arlington Million S., Gr.1-twice, Monmouth United Nations S., Gr.1, MRC Caulfield S., Gr.1, York S., Gr.2, Ascot Summer Mile S., Gr.2, Kempton Paradise S., L, Leicester Leicestershire S., L, Ascot Dubai Duty Free H., 4th MVRC WS Cox P., Gr.1, Woodbine Mile S., Gr.1, Meydan Jebel Hatta S., Gr.1, Dubai World Cup, Gr.1-twice.